---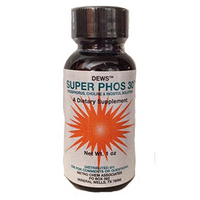 Brand: DEWS
Super Phos 30 Liver and Gallbladder Cleanse 1 Oz Bottle
A liver flush can be repeated 3 or 4 times a year until very few stones come out. If hundreds or more stones come out the first time, you can repeat a flush about 4 weeks later. Your goal is a stone-free liver.
Eliminates liver and gall stones
Improves digestion
Allergies and pain can disappear
A liver flush can clean out miles of bile ducts
Eligible for Refund or Replacement if damaged or defective:
If the item arrives damaged or defective, you may request a refund or replacement within 30 days of delivery.
So much easier than drinking all that Apple juice
I've used this product for years for gallbladder and liver flushes. It WORKS! Lots of stones come out each time I've used it. And so much easier and healthier I think than drinking lots of sugary apple juice. 🍎 Thanks for a wonderful product.
I don't think it did much.
I added it to apple juice when doing prep for a liver cleanse. I don't think it did anything.
Effective
It worked better than the regular olive+oil + lemon juice, epsom salt + water liver and gall bladder cleanse. I was sensitve to the 10mL daily dose and dropped it done and took it for 5 days instead of 4. The price is a bit much for a small bottle but its worth it.
I was scheduled for surgery to take out stones took the Phos with apple juice every stone gall bl...
Health in a bottle. Dr.wanted to operate gall bladder because of stones. This product got rid of the stones no surgery back to health for less than $20.00 UNBELIEVABLE!
I use Super Phos 30 whenever I feel a need for a ...
Really helps with removing gallstones. I use Super Phos 30 whenever I feel a need for a cleansing, it can help you expel hundreds of stones .